Copyright © 2012 All Rights Reserved.
There is something about a box, jar or can of old buttons that fascinates young and old, alike.  More than a few of us have become avid button collectors as a result.  
The initial idea for this website emerged when Paul Rice joined the Peach State Button Club to find out more about his grandmother's buttons.  Paul and the club members agreed on a vision for a website that focused on educating new collectors on matters related to identifying and classifying their buttons. After thousands of hours and with help from collectors all over the country, the site has blossomed into a comprehensive visual resource that is based on the adage that "a picture is worth a thousand words"
Button Country incorporates several types of resources to help beginners and novices identify and appreciate their buttons:
Join the Fun - learn more about the NBS and the many state and local button clubs and events.
Fun Facts - includes Useful Tips and is especially for those who want to know more about button history and common terms and general facts
Button Section Pages (A Visual Guide to Classifying Buttons) - contains more than 6000 images of buttons and button related specialties that visually illustrate our classification system. The National Button Society (NBS) Classification System is organized in easy-to-follow outline form.  The system classifies buttons according to age, use, materials and pictorial subjects. Downloadable Worksheets are available for most categories.
Special Topics - features educational and fun articles on buttons as well as the actual patents for more than one hundred 19th century button inventions.
Educational Links - provides one-click access to other helpful button related websites.
This website will be under re-construction for the next year (approx. mid 2020). Some sections seem "completed", however the updates will not be finished until the end of the re-construction, therefore, they may not be perfectly in sync with the NBS Blue Book until that time. In the meantime the first revisions will be completed every week, so come back
The buttons and Button Related Devices used for this website may not be the best or most deluxe examples. Paul Rice used examples available to him at the time of designing this website.
Visit the Button Section Pages
to see how buttons are classified by the National Button Society
The Button Section Pages menu
lets you focus on a specific button type including "printable" PDF worksheets
for many types.
Visit Button Related Specialities
in the Button Sections Page to view buckles, studs, Netsuke and more.
Check out the Fun Facts Page for tips
and trivia for button collectors.
Explore Special Topics to see an
overview of 19th Century button
patents and more.
Visit the Links age to find
other websites that contain
educational information
Learn more about the National Button Society and the web of local, state and international button clubs on the
Join The Fun Page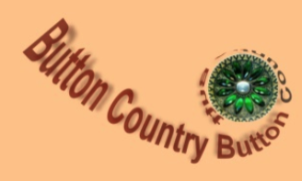 How To Explore Button Country:
Click the links at the top of the page to navigate to other pages
then click links in red boxes on the right of a page to navigate
to other pages related to that topic and related worksheets.
Slide show instructions are at the top of each page
that features one.